Herbal treatment for frigidity
Herbal treatment for frigidity
Stop Feeling Frigid And End Anorgasmia Now With this herbal treatment.
Availability: In stock, next-day shipping
250,00€ inc. tax
Description
This herbal treatment evokes uncontrollable desire in a woman in 15 minutes, just take a teaspoon of the tea with warm water accompanied by some special recipes in a period of three months and regain your sexual desire!
Herbal treatment to increase sexual libido in Women
They activate the processes of sexual arousal and accelerate the transmission of signals from nerve endings to the brain.
The Natural ingredients in this tea stimulate blood flow to the erogenous zones of the lady - the genitals and nipples.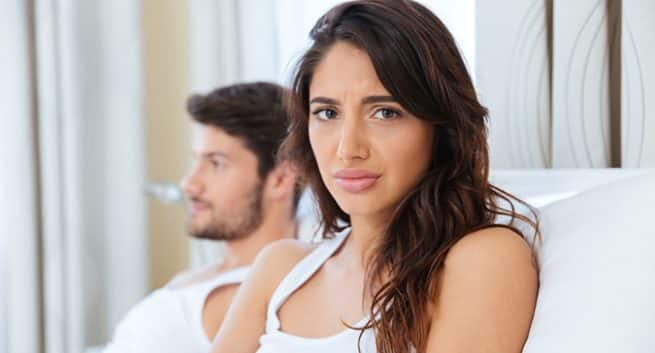 What will this treatment offer you:
It will bring about sexual arousal
Increases the brightness of sensations
Prolongs intercourse
Liberates the mind
Provides a woman with an orgasm
Tones the entire body
There are many possible causes of this problem
Since lovemaking, sex and orgasm are agreed to be natural and innate to all human beings than if you cannot enjoy lovemaking and its sexual expression, or if you simply cannot learn to reach orgasm, there must be a reason for this problem.
The possibilities are endless. Perhaps there was a time when you learned, unknowingly, to deal with some difficulty by repressing your emotions. Or maybe something happened to you that resulted in a conditioned response to sexual matters, and this produces your present unwanted behaviors. Or maybe some subtle social conditioning led to you unconsciously adopting some learned attitudes that control your responses to this aspect of life. Whatever the reason, the resolution of any frigidity or orgasm problems is the aim and motivating force of this treatment.
Order this herbal treatment now and enjoy sexual pleasure like never before.
Read Also: WHAT LEADS TO PAIN DURING SEXUAL INTERCOURSE
We deliver worldwide, thanks to our partner DHL EXPRESS, the delivery is free. We also have representatives in Cameroon, Senegal, Ivory Coast, Mali, Congo, Central Africa, Niger, Togo and Benin. We give the greatest satisfaction to our patients and support them throughout their treatment period.
IF YOU ARE A Victim Of Frigidity, YOU ARE IN THE RIGHT PLACE !!
To contact our experts, please call or write to us at the following number, tel / WhatsApp: +33644661758 +22990312738